Back to Office Administration postings
This position has been filled
Administrative Assistant - Excellent Opportunity with Career Growth!
Join an exciting organization that has a big impact in our community! Play an important role while helping leaders get projects completed on time and under budget. In this fast-paced work environment, you will take great pride and feel rewarded as you see the direct results of your hard work contribute to the success of high profile projects and the overall company. Individuals who have attention to detail and strong organizational skills will have fun in this position.
This position keeps work life interesting and busy with a wide variety of administrative projects that provide support to the president and several key leaders.
Projects include:
Work with managers and leaders throughout the company while ensuring that all purchase orders are completed accurately with all documentation needed for approval and project planning. In this role, you will have a lot of variety and interaction with all departments across the company while completing 20-30 purchase orders each week.
Prepare requests for proposal (RFP) then assist the Purchasing Manager with the purchasing process including documentation and project tracking.
Be resourceful while completing research on product and pricing options.
Schedule vendor meetings and take an active role while providing important information and recommendations to the purchasing manager and leadership team.
In this role, your attention to detail, and accuracy will ensure that purchase orders, requests for proposal, estimates, and bids are done right the first time.
Work with the administrative team while scheduling board meetings and providing a wide variety of administrative tasks to ensure board meetings, departmental and company-wide meetings are a big success!
Enjoy a wide variety of administrative duties while supporting a small team of executives, customers, vendors, and high profile members of our community.
This position includes excellent work/life balance, flexibility, and professional development including opportunities for advancement and promotions based upon your performance! Excellent pay, fantastic benefits, generous 401K retirement plan matching, free covered parking, tuition reimbursement, and FUN Perks and Once In a Lifetime Events!
To learn more about this opportunity on a confidential basis call Susie Hemphill at 402.334.4800 *244 or send your resume to shemphill@hemphillsearch.com Job Number 8487SH
The Right Match - The First Time
Your Confidentiality is Our Priority; Hemphill will NOT Forward Your Resume Without Your Approval.
Hemphill Voted – "Best Employment Firm" by Omaha's Business Leaders & B2B Magazine in 2008, 2009, 2010, 2011, 2013, 2014, 2015, 2016, 2017, 2018, 2019, & 2020!
Omaha Chamber of Commerce Top 25 – "Excellence in Business Award Winner" based upon our growth and commitment to quality.
***Never a fee to our applicant***
Contact Information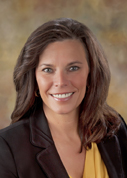 Back to Hemphill Team postings