Back to Office Administration postings
Home Care Scheduler & Office Assistant - Convenient location in Omaha!
Make a difference as a key member of a small, but highly successful Omaha company that is passionate about making a positive impact in the lives of their Clients who are often senior citizens. This company has an impressive team of high quality individuals who are compassionate and dedicated to making a difference and takes pride in providing a variety of high quality in-home care to their Clients.
Enjoy being the liaison between Clients and Caregivers with your warm, engaging and energetic personality. A self-motivated person who loves being busy will thrive in the fast-paced environment while taking responsibility for a variety of office duties:
Play an integral role to match Clients with Caregivers based on the Client's needs & schedules to the availability & skills of the Caregiver ensuring consistent high quality care for each client.
Be tenacious to replace care-giving staff as needed due to call outs, illness, time off requests, and/or vacations.
Effectively communicate new assignments, schedule changes then follow-up with all Clients and Caregivers making sure the best on-going care is provided to each Client.
Serve as primary point of contact for Caregivers and use good decision making skills to solve everyday issues and deal with the complexity of home care situations.
Use your high-attention to detail to accurately enter Client and Caregiver information into database and log all activity.
Collaborate and proactively engage with team members in weekly meetings to strategize best quality care practices for individual clients, address concerns and caregiver assignments and availability.
Schedule and organize material for training and orientation meetings of new hires.
Manage the on-boarding experience assisting with pre-employment paperwork and background checks.
Take ownership of office supplies - inventorying, ordering and organizing.
A motivated individual with excellent communication skills, phone etiquette and puzzle/problem solving skills with a passion for helping others, will excel in this position.
Benefits include:
Attractive Hourly Wage
Bonus Incentives
Dental
Telehealth and Rx program
401K Plan
Paid Time Off
To learn more about this rewarding position, call Susie Hemphill at 402.334.4800 *244 or send an e-mail or your resume to shemphill@hemphillsearch.com. Job Number 8645SH
The Right Match - The First Time
Your Confidentiality is Our Priority; Hemphill will NOT Forward Your Resume Without Your Approval.
Hemphill Voted – "Best Employment Firm" by Omaha's Business Leaders & B2B Magazine in 2008, 2009, 2010, 2011, 2013, 2014, 2015, 2016, 2017, 2018, 2019, & 2020!
Omaha Chamber of Commerce Top 25 – "Excellence in Business Award Winner" based upon our growth and commitment to quality.
***Never a fee to our applicant***
Contact Information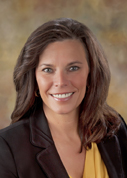 Back to Hemphill Team postings