Back to Office Administration postings
Project Administrator, Large Construction Company, 4 month assignment. HEMPHILL EXCLUSIVE!
Excellent construction company needs Project Administrator for four month project that starts right away! Work for the Project Superintendent while coordinating a wide variety of administrative duties. This is a great opportunity to get your foot in the door with a fantastic company! The project is located just off of Interstate 80 in the southwest side of Omaha, so quick and very easy to get to work. Work with a wonderful group of friendly, fun, get'er done co-workers who enjoy working together to get significant projects built. Enjoy flexible hours and great pay!
Play an important role while answering employee questions and coordinating communication between employees and the Superintendent using the on-site radio system.
Assist with new hire paperwork while ensuring employment paperwork is completed correctly, parking passes and employee badges are created and issued.
Organize and manage personnel files for 60 - 70 employees.
Order and manage inventory of company clothing, branded give away items "swag" for employees.
Track and calculate weekly time sheets with attention to detail and accuracy.
Plan and coordinate employee lunches and team meetings.
Work with Safety team to prepare memos and PowerPoint presentations to keep employees informed while ensuring effective communication.
If you are self-sufficient, resourceful and have the initiative to get things done, and you enjoy helping others, we are eager to meet you right away! Excellent verbal and written communication skills and proficiency in Microsoft Word, Excel, Outlook and Power Point are needed in this role. Call Susie Hemphill at 402.334.4800 *244 or send your resume to shemphill@hemphillsearch.com Job Number 8465SH
The Right Match - The First Time
Your Confidentiality is Our Priority; Hemphill will NOT Forward Your Resume Without Your Approval.
Hemphill Voted – "Best Employment Firm" by Omaha's Business Leaders & B2B Magazine in 2008, 2009, 2010, 2011, 2013, 2014, 2015, 2016, 2017 & 2018, & 2019!
Omaha Chamber of Commerce Top 25 – "Excellence in Business Award Winner" based upon our growth and commitment to quality.
***Never a fee to our applicant***
Contact Information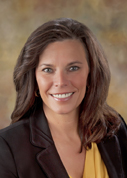 Back to Hemphill Team postings