Back to Office Administration postings
This position has been filled
Executive Assistant, Part-Time / 20 hours a week with flexibility to work from home 1 or 2 days a week.
This small firm makes a significant & very positive impact in our community & the lives of our citizens. In this position you will know that your work is definitely making a difference in the lives of others!
Manage the calendar, travel, and meetings for the top executive.
Manage e-mail & correspondence while making sure all critical items are managed and everyone is receiving appropriate attention and response.
Take ownership for all administration associated with board meetings including planning, invites, RSVP, communication, agenda, and all information presented at each board meeting.
Organize annual and quarterly planning meetings for the leadership team. Coordinate weekly progress meetings including calendar invites, RSVP, & presentation details while documenting action items by person, then sending follow-up after each meeting to ensure everyone is on-track to deliver outcomes within targeted timeframe.
Take charge of event planning.
Work 20 hours (4 or 5 days per week) with the flexibility to work from home one or two days each week if you prefer. Excellent base salary plus generous 3 week PTO and retirement benefits.
To learn more about this opportunity on a confidential basis call Susie Hemphill at 402.334.4800 *244 or send your resume to shemphill@hemphillsearch.com Job Number 8433SH
The Right Match - The First Time
Your Confidentiality is Our Priority; Hemphill will NOT Forward Your Resume Without Your Approval.
Hemphill Voted – "Best Employment Firm" by Omaha's Business Leaders & B2B Magazine in 2008, 2009, 2010, 2011, 2013, 2014, 2015, 2016, 2017, 2018, 2019, & 2020!
Omaha Chamber of Commerce Top 25 – "Excellence in Business Award Winner" based upon our growth and commitment to quality.
***Never a fee to our applicant***
Contact Information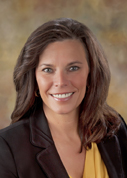 Back to Hemphill Team postings