Back to Office Administration postings
Executive Assistant and Administration / Operations Leader - Wealth Management Firm - Hemphill Exclusive
Highly successful wealth management firm with a long history of impressive growth, is adding an experienced Executive Assistant & administration / operations professional to their team due to continued growth. This position will report to the CEO, while working collaboratively with a high quality team to improve efficiency, systems, and processes within administration, operations, compliance, vendor management, and the overall client service experience.
Take ownership for all administrative support for the Owner & CEO, to include client scheduling, client portfolio reporting, e-mail management, event planning, travel, and a wide variety of special projects.
Work closely with the CEO and outside industry consultant to understand the business model, strategic plan, growth strategy, and all of the tools, systems, and processes used to manage administration, operations, client support, compliance, and vendor management.
Partner with the team of high quality associates to understand opportunities for improvement. Work collaboratively to prioritize new initiatives to improve efficiencies, streamline processes, and refine systems to ensure the firm is running efficiently and is well positioned for continued growth.
To learn more about this opportunity on a confidential basis call Susie Hemphill at 402.334.4800 *244, or send your resume to shemphill@hemphillsearch.com to learn more. Job Number 8803SH
The Right Match - The First Time
Your Confidentiality is Our Priority; Hemphill will NOT Forward Your Resume Without Your Approval.
Hemphill Voted – "Best Employment Firm" by Omaha's Business Leaders & B2B Magazine in 2008, 2009, 2010, 2011, 2013, 2014, 2015, 2016, 2017, 2018, 2019, 2020, & 2021!
Omaha Chamber of Commerce Top 25 – "Excellence in Business Award Winner" based upon our growth and commitment to quality.
***Never a fee to our applicant***
Contact Information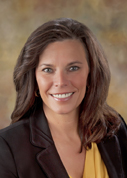 Back to Hemphill Team postings