Back to Office Administration postings
Executive Assistant to the President & Manager of Administration
Team up with a very successful President who is adding strength and leadership to the team in an effort to increase the company's overall growth and success. In this position, you will provide support to the President while leading a small team who provides executive support and administration to all in the corporate office.
This position includes the full scope of traditional Executive Assistant responsibilities. In addition, you will enjoy variety while managing initiatives and special projects to improve business processes, administration, systems, tools and technology that adds efficiency to this growing company.
Take charge while managing solutions and vendors including: CRM, technology, phones, building, marketing, and document management. In this leadership position, you will leverage your analytical, strategic, and project management talent to drive process improvement, improved systems, and efficiencies.
This is a fantastic company with an excellent reputation and impressive growth. You will be proud to be a key member of this team. To learn more about this opportunity on a confidential basis call Susie Hemphill at 402.334.4800 *244 or send your resume to shemphill@hemphillsearch.com to learn more. Job Number 8909SH
The Right Match - The First Time
Your Confidentiality is Our Priority; Hemphill will NOT Forward Your Resume Without Your Approval.
Hemphill Voted – "Best Employment Firm" by Omaha's Business Leaders & B2B Magazine in 2008, 2009, 2010, 2011, 2013, 2014, 2015, 2016, 2017, 2018, 2019, 2020, & 2021!
Omaha Chamber of Commerce Top 25 – "Excellence in Business Award Winner" based upon our growth and commitment to quality.
***Never a fee to our applicant***
Contact Information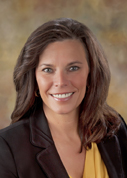 Back to Hemphill Team postings