Back to Office Administration postings
Executive Assistant and Right Hand to the President
Partner with the very impressive and highly admired President of this mid-sized growth company to increase the company's overall performance. You will be proud to play a key role in this highly respected company with a fantastic reputation built upon innovation, developing and retaining top talent, cultivating a vibrant culture, a commitment to core values and leadership within their industry! This position includes the full scope of traditional Executive Assistant responsibilities PLUS additional responsibilities that are typically found on the plate of the President or member of the Management Team. The President is eager to team up with a very talented professional who is analytical, strategic, willing to jump in and take action to help this industry leading company take the next step in their growth.
To learn more about this opportunity on a confidential basis call Susie Hemphill at 402.334.4800 *244 or send your resume to shemphill@hemphillsearch.com to learn more. Job Number 8878SH
The Right Match - The First Time
Your Confidentiality is Our Priority; Hemphill will NOT Forward Your Resume Without Your Approval.
Hemphill Voted – "Best Employment Firm" by Omaha's Business Leaders & B2B Magazine in 2008, 2009, 2010, 2011, 2013, 2014, 2015, 2016, 2017, 2018, 2019, 2020, & 2021!
Omaha Chamber of Commerce Top 25 – "Excellence in Business Award Winner" based upon our growth and commitment to quality.
***Never a fee to our applicant***
Contact Information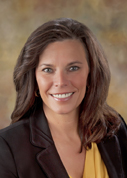 Back to Hemphill Team postings