Back to Office Administration postings
Executive Assistant, Director of Administration & Marketing Specialist - HEMPHILL EXCLUSIVE
Hemphill has been engaged to help a dynamic CEO select a key employee. In this position you will play a critical role in a small firm. This is a very integral position within a highly successful and innovative professional services firm. Team up with a very impressive and energetic leader providing white glove, concierge service to high net worth clients.
In this fast-paced, fun and challenging position, you will enjoy a variety of responsibilities, where no 2 days are the same. Work independently and autonomously in this position and enjoy the flexibility while making a big impact for the company and the lives of your clients.
This position offers excellent pay, benefits, a flexible schedule, the ability to work from home, and a beautiful West Omaha office that is not far from the interstate.
To learn more about this opportunity on a confidential basis call Susie Hemphill at 402.334.4800 *244 or send your resume to shemphill@hemphillsearch.com to learn more. Job Number 8835SH
The Right Match - The First Time
Your Confidentiality is Our Priority; Hemphill will NOT Forward Your Resume Without Your Approval.
Hemphill Voted – "Best Employment Firm" by Omaha's Business Leaders & B2B Magazine in 2008, 2009, 2010, 2011, 2013, 2014, 2015, 2016, 2017, 2018, 2019, 2020, & 2021!
Omaha Chamber of Commerce Top 25 – "Excellence in Business Award Winner" based upon our growth and commitment to quality.
***Never a fee to our applicant***
Contact Information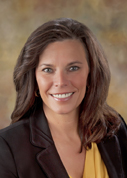 Back to Hemphill Team postings