Back to Office Administration postings
This position has been filled
Executive Assistant - Highly Regarded West Omaha Firm with Flexibility and Work-Life Balance!
Make a difference and real impact while providing support to a five-person Executive Leadership team and a board of directors. Work with high caliber individuals who hold themselves to a high standard, work very well together, and have fun along the way! This team operates with high integrity and core values. In this position, you will enjoy a beautiful office, many perks, and a culture where you are respected and take pride knowing the positive impact that you and this team make for our community! This is a highly regarded corporation you will be proud to join!
Coordinate and schedule meetings with executives, clients, vendors and leaders in our community and industry.
Manage travel, calendars, and e-mail.
Organize board meetings while coordinating with all attendees, arranging travel, documents, meals, and lodging for those who are traveling from out of town.
Take ownership for all document management, imaging, indexing, and coding to ensure user rights and controls are in place.
Manage executive office while ordering supplies, office equipment, and vendor management for the executive offices.
Draft correspondence and coordinate internal and external communication.
Anticipate needs then take the initiative to ensure all is running smoothly; improve the efficiency of business processes and systems.
Manage special projects that provide challenge, professional growth, responsibility, variety, and diverse work while making a positive impact!
Keep all policies and procedures updated and current.
Code all accounts payable while working with financial team to ensure all vendors of the executive office are managed properly.
Position offers professional growth and the opportunity to earn a promotion based upon your performance. Enjoy the wide range of responsibility, challenge, and opportunity to make an impact for this company and our community!
To learn more about the excellent compensation package, benefits, flexible schedule and much more call Susie Hemphill at 402.334.4800 *244 or send an e-mail or your resume to shemphill@hemphillsearch.com. Job Number 8531SH
The Right Match - The First Time
Your Confidentiality is Our Priority; Hemphill will NOT Forward Your Resume Without Your Approval.
Hemphill Voted – "Best Employment Firm" by Omaha's Business Leaders & B2B Magazine in 2008, 2009, 2010, 2011, 2013, 2014, 2015, 2016, 2017, 2018, 2019, & 2020!
Omaha Chamber of Commerce Top 25 – "Excellence in Business Award Winner" based upon our growth and commitment to quality.
***Never a fee to our applicant***
Contact Information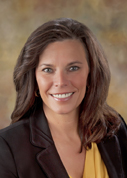 Back to Hemphill Team postings