Back to Office Administration postings
Director of Administration - Wealth Management HEMPHILL EXCLUSIVE!
Our client is a highly successful wealth management firm with a wonderful reputation. This firm is adding a Director of Administration position to their leadership team based upon consistent year over year growth. The organization is built on a foundation of strong leadership, integrity, long-standing relationships, trust, quality, and innovation.
This position reports to the President who founded and owns the company. The Director of Administration will be a member of the leadership team along with the President, Director of Operations, and the Vice President over investment strategy and execution.
The President is eager to empower a leader with experience in the wealth management industry to take ownership for the following:
Lead a small team of quality administrative professionals who provide executive support to the leaders and all administrative support for the firm
Manage and coordinate solutions and vendors including: CRM, technology, phones, building, marketing, public relations, document management, and others
CRM management including vendor selection & management, configuration, data conversion, and creating systems and processes to ensure the firm is harvesting full value from the tool
New client on-boarding, funding, and making sure all securities are transferred successfully
Schedule regular client meetings to review portfolio and understand changes to the client's situation or strategy. Prepare all reports and information for client meetings
Manage all client service requests, changes, distributions, and other needs
Verify all client information is updated in e-money
Manage document imaging system, create and review policies, and supervise execution
Verify all systems, tools, and platforms are linked and working well.
Interface with marketing firm and website updates to ensure our communication and marketing are being managed well.
This is an excellent opportunity to build a long standing career while contributing to the continued growth and success of an impressive firm you will be proud to be a member of!
To learn more about this opportunity on a confidential basis call Susie Hemphill at 402.334.4800 *244 or send your resume to shemphill@hemphillsearch.com to learn more. Job Number 8895SH
The Right Match - The First Time
Your Confidentiality is Our Priority; Hemphill will NOT Forward Your Resume Without Your Approval.
Hemphill Voted – "Best Employment Firm" by Omaha's Business Leaders & B2B Magazine in 2008, 2009, 2010, 2011, 2013, 2014, 2015, 2016, 2017, 2018, 2019, 2020, & 2021!
Omaha Chamber of Commerce Top 25 – "Excellence in Business Award Winner" based upon our growth and commitment to quality.
***Never a fee to our applicant***
Contact Information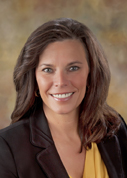 Back to Hemphill Team postings