Back to Office Administration postings
Administrative Assistant - Executive Support
One of Omaha's most respected employers has an attractive career opportunity due to a recent promotion! Play an important role as a valued member of a small administrative team who works together while supporting the CEO, CFO, and several other executives. In this role you will make a meaningful impact and real difference while improving the efficiency and organization of the leadership team, and projects moving toward completion on-time. If you are passionate about the quality of your work, and enjoy a culture focused on teamwork, success, and having fun at work; you will love being part of this team!!
• Provide a wide range of support for top executives including e-mail and calendar management, travel, event planning, tracking RSVPs, and employee recognition.
• Coordinate all administrative support associated with board meetings including sending calendar invites, confirm attendees, coordinate travel schedules, meal planning, preparing board packets etc.
• Assist with event planning for clients, employees and vendors.
• Become a solution provider and liaison while providing answers, assistance, and solutions for clients, vendors, leaders and employees throughout the company.
• Use PowerPoint and other technology tools to assist leaders who are creating presentations, training, and other communication.
• Coordinate travel for top executives and clients visiting the company's Omaha headquarters office.
• Work with leaders and project managers throughout the company while tracking project progress and completion date estimates.
• Keep customer, vendor and employee contact databases updated & accurate.
This company offers an excellent compensation package, fantastic benefits, 401K matching, and continuing education. If you are motivated by continued career growth and opportunities for promotion, you will thrive in this firm which is focused on employee learning, development, and training. This opening was created by a recent promotion, so join this firm, perform at a high level and you could be next!!
To learn more about this opportunity on a confidential basis call Susie Hemphill at 402.334.4800 *244 or send your resume to shemphill@hemphillsearch.com Job Number 8490SH
The Right Match - The First Time
Your Confidentiality is Our Priority; Hemphill will NOT Forward Your Resume Without Your Approval.
Hemphill Voted – "Best Employment Firm" by Omaha's Business Leaders & B2B Magazine in 2008, 2009, 2010, 2011, 2013, 2014, 2015, 2016, 2017, 2018, 2019, 2020, & 2021!
Omaha Chamber of Commerce Top 25 – "Excellence in Business Award Winner" based upon our growth and commitment to quality.
***Never a fee to our applicant***
Contact Information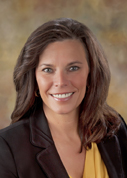 Back to Hemphill Team postings