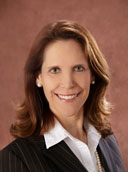 Vicky Walz - Manager, Outplacement Services, Career Coaching & Resume Writing
Career Coaching & Resume Writing Division
402-334-4800 ext 205
One job advertisement can attract dozens or even hundreds of resumes. Hiring managers sift through stacks of resumes, sometimes investing only seconds to determine if the applicant will bring the background, experience, and personality needed to be successful in their company. Applicant tracking systems scan and code resumes based upon key words which determine if the resume gets reviewed at all. Well written resumes that highlight the relevant strengths, experience, and accomplishments tell a story of success, progression, and ambition leaving the manager eager to learn more. It is important that your resume has integrity, credibility, and that it stands out from the competition. The objective of the resume is to capture the reader's attention, while inspiring the manager to call you for an interview.
Does your resume create a powerful first impression?
Is your resume generating interviews?
At Hemphill Search Group, we diligently focus on helping others realize their full potential. We enjoy partnering with individuals who are serious about understanding their strengths, interests, and career goals, then guiding them through a search for the position that is the right match.
Vicky Walz, our Manager of Outplacement Services, Career Coaching & Resume Writing, is passionate about assisting individuals at all levels manage their career. She has a special talent for helping others better understand their strengths, interests, career goals, and the types of positions where their natural personality will be best positioned for success and professional happiness. Vicky's passion to help others realize their full potential was a contributing factor in her 25 year progression to Vice President of a multi billion dollar corporation where she led thousands of associates globally.
"It is rewarding and fulfilling to be able to help individuals through a search for a job where they are well positioned for a successful career. I enjoy walking through an individual's career with an eye on accomplishments, measured outcomes, and the factors contributing to those results because these are the building blocks of an effective resume. Helping identify long-term career goals and the next positions that will make those long-term goals achievable is an important process. Writing a resume that produces an interview is critical."
In addition to resume development, Vicky also assists individuals with tips on taking ownership of their job search, networking, LinkedIn profiles, interviewing, and other related areas. She also assists client companies with Outplacement Services for their displaced employees.
Vicky is a Phi Beta Kappa graduate of the University of Nebraska - Lincoln. With a major in journalism, Vicky built upon her talent for writing throughout her career, with several of her pieces being published in trade magazines. As an accomplished public speaker, she has had success in numerous national public speaking engagements. Vicky is also proud to have served as Chairperson of a Global Women's Network, with hundreds of members across several countries. Vicky is a Certified Professional Resume Writer and a member of the Professional Association of Resume Writers and Career Coaches. She has also been involved with numerous professional associations including the Metro Omaha Women's Business Center, the Human Resources Association of the Midlands, as well as the Society of Consumer Affairs Professionals.
Vicky grew up in, and still lives in Omaha. She enjoys spending time with her husband Tom, along with their children and grandchildren.
Whether you need help with a resume, cover letter, LinkedIn profile, networking ideas, interviewing skills, or simply getting started on a job search, we are here to help.
Make the modest investment in your future, then get to work harvesting your full potential in a career that leaves you satisfied and happy.
Call Vicky Walz today at 402-334-4800 to schedule a visit.