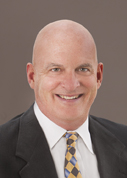 Todd Luther - Recruiting Manager
Todd brings a wealth of business leadership, human resources, and valuable experience as a small business owner to his career at Hemphill. His experience is adding value, creating a positive impact, and making a real difference while helping leaders hire high-caliber human resources professionals.
Prior to Hemphill, Todd refined his leadership and mentoring talent as Managing Director of Human Resources for TD Ameritrade and, previously, Vice President of Human Resources for First Data Corp. Todd's experience as a leader in human resources gives him a clear understanding and valuable perspective while partnering with leaders to attract, select, and hire human resources professionals who are well positioned for success and happiness.
Todd works with human resources professionals at all levels ranging from C level executives to staff level positions, in large and small companies. Todd fills direct hire positions and he provides project consultants throughout human resources and organizational development departments including HR strategy, HR business partner, organizational design, learning, training and development, talent acquisition, selection, talent management, organizational development, continuous improvement processes, compensation, benefits, safety, compliance, and positions within a HR shared service center.
Todd knows first-hand that one of the most important factors in the success of a leader, department, division, or company starts with getting the right player on the team and making sure the individual is well positioned for success and happiness based upon their strengths, interests, and career goals. Todd is engaging and asks excellent questions while adding value to the selection process. Todd shared, "I really enjoy partnering with leaders to identify the right individual for the position. I care about each individual I work with, so I take the time to understand each individual's strengths, accomplishments, values, priorities, interests, short, and long-term career goals to ensure we have identified the "right match" and each individual we place is very well positioned for success and happiness long-term."
Todd grew up in Sioux City, IA and graduated from Morningside Christian High School where he played basketball and soccer, and Todd was named Salutatorian and class President three out of his four years. Todd studied Accounting at Bob Jones University in Greenville, SC, then earned his Bachelor of Science degree in Accounting with a Minor in Public Speaking at Briar Cliff University in Sioux City, Iowa. Todd is a member of the Human Resources Association of the Midlands, and he enjoys giving back as an active Board Member of Outlook Nebraska, Inc., and Gift Of Adoption. Todd's wife, Stacy, grew up in Ralston. They live very active lives with four boys Brandon, Chase, Brady, and Austin, a daughter, Hope, who they adopted from China, three dachshund dogs Riley, Chloe, and Cocoa, and a tree trimming business called Monster Tree Service of Sarpy County.
Todd and Stacy are active members of the west location of Citylight Church. They love attending their children's activities, sporting events, traveling, and spending quality time with friends and family.