Back to Accounting / Finance postings
Procurement Specialist - Great Culture, Stability, & Team Environment - HEMPHILL EXCLUSIVE!
Our client is one of North America's largest and most respected organizations. They have been around for over 100 years and continue to grow and become more dynamic. They are known to promote within their organization and have a lot of mobility for growth opportunities!
Responsibilities include:
Negotiate and administer contracts with suppliers, vendors and other representatives
Prepare purchase orders by verifying specifications and price while also obtaining recommendations from suppliers for substitution
Obtain purchased items by forwarding orders to suppliers; monitoring and expediting orders
Verify receipt of items by comparing items received to items ordered
Provide purchasing planning & control information by collecting, analyzing, and summarizing data and trends
Our client is looking for a team player with the ability to work independently to meet deadlines, goals and objectives. If you are detail-oriented, highly motivated with the ability to effectively manage time…this opportunity is for you!
To learn more details on a confidential basis, contact Chad Anderson at 402-334-4800 *215 or send your resume to canderson@hemphillsearch.com for a confidential discussion. Job Number 8204CA.
The Right Match - The First Time
Your Confidentiality is Our Priority; Hemphill will NOT Forward Your Resume Without Your Approval.
Hemphill Voted – "Best Employment Firm" by Omaha's Business Leaders & B2B Magazine in 2008, 2009, 2010, 2011, 2013, 2014, 2015, 2016, 2017 & 2018, & 2019!
Omaha Chamber of Commerce Top 25 – "Excellence in Business Award Winner" based upon our growth and commitment to quality.
***Never a fee to our applicant***
Contact Information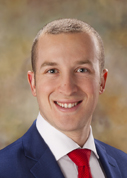 Chad Anderson