Back to Accounting / Finance postings
Payroll Analyst - Variety, Great Leadership & Team Environment - HEMPHILL EXCLUSIVE!
Be the reporting expert for all things payroll and HRIS. This is a unique opportunity for a knowledgeable payroll professional with strong data skills to bring significant value to this wonderful organization. Approximately 70% of your job will be reporting on people matters; of this 40% will be creating new ways to dissect and report on payroll, headcount, and other HR topics. You will have ample time to be curious and creative outside of the normal biweekly payroll duties.
The environment is easy going and caring, fast paced and positive. The company is awesome…full of positive energy and professionalism. If you're looking for variety with a challenge in a fast paced dynamic company…this opportunity is for you!
To learn more details on a confidential basis, contact Chad Anderson at 402-334-4800 *215 or send your resume to canderson@hemphillsearch.com for a confidential discussion. Job Number 8198CA.
The Right Match - The First Time
Your Confidentiality is Our Priority; Hemphill will NOT Forward Your Resume Without Your Approval.
Hemphill Voted – "Best Employment Firm" by Omaha's Business Leaders & B2B Magazine in 2008, 2009, 2010, 2011, 2013, 2014, 2015, 2016, 2017 & 2018, & 2019!
Omaha Chamber of Commerce Top 25 – "Excellence in Business Award Winner" based upon our growth and commitment to quality.
***Never a fee to our applicant***
Contact Information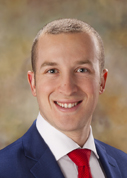 Chad Anderson