Back to Customer Care postings
Customer Solutions Specialist - Hemphill Exclusive
Highly regarded West Omaha company has openings for individuals passionate about helping others while providing great customer service. Be part of this stable company that is led by a wonderful team of caring individuals. This company provides excellent and thorough training that will equip you for success. You will be recognized and rewarded along the way with increased compensation, quarterly bonuses and significant incentives.
Answer incoming calls from customers inquiring about products & services.
Engage customers to understand their need then provide the proper solution.
Document information accurately into a database while assisting customers on the phone.
Enjoy a fast-paced environment that provides challenge and a sense of accomplishment while helping others.
This is a fantastic opportunity for individuals that love to learn and enjoy working with a dynamic and fun group within a casual atmosphere. Your performance will be valued, recognized and rewarded with increased based pay, bonuses and promotions that are tied to your performance. This company is known to promote from within!
For more information call Susie Hemphill at 402.334.4800 *244 or send your resume to shemphill@hemphillsearch.com Job Number 8294SH
The Right Match - The First Time
Your Confidentiality is Our Priority; Hemphill will NOT Forward Your Resume Without Your Approval.
Hemphill Voted – "Best Employment Firm" by Omaha's Business Leaders & B2B Magazine in 2008, 2009, 2010, 2011, 2013, 2014, 2015, 2016, 2017 & 2018, & 2019!
Omaha Chamber of Commerce Top 25 – "Excellence in Business Award Winner" based upon our growth and commitment to quality.
***Never a fee to our applicant***
Contact Information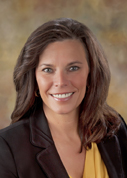 Back to Hemphill Team postings