Back to Customer Care postings
Customer Service Solutions Specialist - West Omaha
Well known West Omaha company is adding members to its customer service team. A leader within the industry, they are known for their innovation, quality products and stellar customer service. Join a team of caring individuals who love being challenged and helping people at the same time.
This company offers a brand new, spacious office setting including: floor to ceiling windows, sleek work stations with adjustable desks, private panels and locking storage units for personal use. Make the most of your work breaks like never before while enjoying a meal at the work place café, making a personal call in one of the many private huddle spaces or simply relaxing on one of the many comfortable lounge areas throughout the office.
Training is a big priority within this company. You will be well equipped to succeed at your position through a very thorough training program led by caring, motivating leaders who have been there, done that.
In this position, you will:
Engage in conversation with clients over the phone and through email to understand and identify their need.
Work proactively with determination to provide strategic solutions.
Multi-task and be resourceful as you help customers and clients find resolution.
Communicate effectively asking detailed questions to accurately document information.
Individuals who work at a quicker than average pace, have proficient computer skills and love to problem solve will have fun while succeeding at this position. Your hard work will be rewarded with positive feedback and quarterly incentives.
Competitive Pay Excellent Health Benefits 401k Program Quarterly Incentives
To learn more about this position, call Susie Hemphill at 402.334.4800 *244 or send an e-mail with your resume to shemphill@hemphillsearch.com. Job Number 8642SH
The Right Match - The First Time
Your Confidentiality is Our Priority; Hemphill will NOT Forward Your Resume Without Your Approval.
Hemphill Voted – "Best Employment Firm" by Omaha's Business Leaders & B2B Magazine in 2008, 2009, 2010, 2011, 2013, 2014, 2015, 2016, 2017, 2018, 2019, 2020, & 2021!
Omaha Chamber of Commerce Top 25 – "Excellence in Business Award Winner" based upon our growth and commitment to quality.
***Never a fee to our applicant***
Contact Information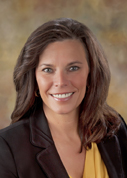 Back to Hemphill Team postings