Back to Customer Care postings
Customer Service Associate - Convenient Omaha Location HEMPHILL EXCLUSIVE!
Join an impressive team of caring individuals who love helping others! Our client is an established, successful organization known for their quality product and excellent customer service. The customer service team is a group of sincere, hard-working folks who are empathetic listeners, resourceful and natural problem-solvers.
As a Customer Service Associate you will:
Provide friendly, efficient and accurate solutions based on the customer's need.
Be resourceful as you listen to the customer's issues and then provide strategic solutions.
Use excellent communication skills to explain various products and answer customer inquiries.
Multi-task & prioritize while navigating through various systems to provide requested information.
This well-established company believes their success is directly tied to investing and giving back to their employees through:
Training - You will be equipped to succeed through a structured, one-on-one training program led by a dedicated leadership team.
Employee Incentive Programs - Hard work and commitment are rewarded quarterly!
Corporate Training Events - Qualify to attend learning and development conferences in far away, intriguing destinations.
Corporate Culture that is relaxed, collaborative & supportive.
On top of these cool perks, you will enjoy great pay, excellent benefits, 401K and a beautiful new office in 2020!
For more information call Susie Hemphill at 402.334.4800 *244 or send your resume to shemphill@hemphillsearch.com Job Number 8480SH.
The Right Match - The First Time
Your Confidentiality is Our Priority; Hemphill will NOT Forward Your Resume Without Your Approval.
Hemphill Voted – "Best Employment Firm" by Omaha's Business Leaders & B2B Magazine in 2008, 2009, 2010, 2011, 2013, 2014, 2015, 2016, 2017, 2018, 2019, 2020, & 2021!
Omaha Chamber of Commerce Top 25 – "Excellence in Business Award Winner" based upon our growth and commitment to quality.
***Never a fee to our applicant***
Contact Information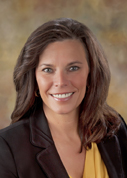 Back to Hemphill Team postings