Back to Office Administration postings
Office Assistant - Play a key role in this high impact position!
Impressive Real Estate Development firm in Lincoln has an exciting opportunity to join their team. This locally owned company with the passion to serve the Lincoln community has an opening due to steady year after year growth. This is an excellent opportunity to get your foot in the door with a fast-growing, entrepreneurial company with strong core values and ethical leaders.
In this fast paced environment where no two days are the same, you will be the staple in the office and the glue that holds together tenant engagement with the back office. Your position will continue to grow through your eagerness to learn, ability to communicate effectively, and ability to problem solve. This is a company that equips you with the resources to be successful, then empowers you to make good decisions while working autonomously and independently.
Develop, manage, and maintain positive tenant relationships through proactive engagement. Respond to tenant inquiries through email, phones, and face to face interaction.
Coordinate and schedule walk thru appointments and maintenance requests for tenants
Prepare work orders as needed and coordinate with property manager and maintenance staff.
Collect and process rent collections, document rent receipts and prepare notices
Oversee and monitor office operations and procedures to make sure standards are being met.
Serve as liaison between tenants and property group.
Think outside the box to anticipate challenges and problem solve to resolve situations quickly and seamlessly ensuring tenants that they are top priority.
Enjoy being a valued team member of this successful company with a strong community outreach and focus on philanthropy. Own your day by setting your flexible work schedule. This is an ideal position for an ambitious individual who is passionate about learning and developing, is an effective communicator, and has excellent customer service.
This family-first company offers a flexible work schedule, casual dress code, and a positive and supportive culture.
To learn more about this opportunity on a confidential basis call Susie Hemphill at 402.334.4800 *244 or send your resume to shemphill@hemphillsearch.com. Job Number 8873SH
The Right Match - The First Time
Your Confidentiality is Our Priority; Hemphill will NOT Forward Your Resume Without Your Approval.
Hemphill Voted – "Best Employment Firm" by Omaha's Business Leaders & B2B Magazine in 2008, 2009, 2010, 2011, 2013, 2014, 2015, 2016, 2017, 2018, 2019, 2020, & 2021!
Omaha Chamber of Commerce Top 25 – "Excellence in Business Award Winner" based upon our growth and commitment to quality.
***Never a fee to our applicant***
Contact Information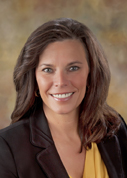 Back to Hemphill Team postings