Back to Human Resources postings
Human Resources / Recruiting Assistant / On-Boarding
Reputable Omaha company has long term project position open for a Recruiter Assistant. Work closely with recruiters on high caliber talent acquisition team while capturing, validating and making sure all new hire information is entered correctly into the system. Then coordinate with the HR team on a variety of administrative tasks to make orientation and on-boarding class a success.
Support current team of Recruiters to source qualified candidates for open positions.
Proactively coordinate interviews and confirm schedules
Prepare itinerary for Recruiting Managers with resumes and applications
Collaborate with Hiring Managers for follow-up conversations
Create a seamless and positive impression while working with candidates to schedule interviews, provide directions and helpful information for a successful interview
This is an ideal role for someone that works at a faster than average pace, is detailed oriented and demonstrates great organizational skills. Enjoy working in a team environment with rewarding outcomes as you make a difference in this organization.
This is a long-term project with an immediate start and runs through December.
To learn more about this opportunity on a confidential basis call Susie Hemphill at 402.334.4800 *244 or send your resume to shemphill@hemphillsearch.com Job Number 8300SH
The Right Match - The First Time
Your Confidentiality is Our Priority; Hemphill will NOT Forward Your Resume Without Your Approval.
Hemphill Voted – "Best Employment Firm" by Omaha's Business Leaders & B2B Magazine in 2008, 2009, 2010, 2011, 2013, 2014, 2015, 2016, 2017 & 2018, & 2019!
Omaha Chamber of Commerce Top 25 – "Excellence in Business Award Winner" based upon our growth and commitment to quality.
***Never a fee to our applicant***
Contact Information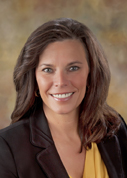 Back to Hemphill Team postings