Back to Office Administration postings
Front Desk Coordinator / Senior Administrative Specialist / Executive Assistant - HEMPHILL EXCLUSIVE
An impressive company with industry leadership, steady growth, record profitability, and beautiful headquarters office in West Omaha has partnered with Hemphill to identify the right individual for this important position.
In this role you will enjoy a wide variety of important responsibilities including managing the front desk, all phone calls received at their headquarters location, managing travel for top executives (charter and commercial flights, cars, and accommodations), greeting guests, consolidating information for management reports each week, mail merges, and updates to the CRM database. Additional responsibility includes distribution of communication to employees at HQ and all locations company-wide, the management of e-mail distribution lists, and special projects for top executives, and assisting the Human Resources department with onboarding new employees added to the HQ location.
This is a fantastic company with an excellent reputation and impressive growth. You will be proud to be a key member of this team. To learn more about this opportunity on a confidential basis call Susie Hemphill at 402.334.4800 *244 or send your resume to shemphill@hemphillsearch.com to learn more. Job Number 8919SH
The Right Match - The First Time
Your Confidentiality is Our Priority; Hemphill will NOT Forward Your Resume Without Your Approval.
Hemphill Voted – "Best Employment Firm" by Omaha's Business Leaders & B2B Magazine in 2008, 2009, 2010, 2011, 2013, 2014, 2015, 2016, 2017, 2018, 2019, 2020, & 2021!
Omaha Chamber of Commerce Top 25 – "Excellence in Business Award Winner" based upon our growth and commitment to quality.
***Never a fee to our applicant***
Contact Information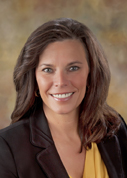 Back to Hemphill Team postings