Back to Office Administration postings
Executive Assistant - West Omaha Technology Company - HEMPHILL EXCLUSIVE
West Omaha technology and software solution provider is adding an Executive Assistant due to continued growth. This firm delivers valuable solutions within their specialized service, and processing industry. In this role, you will make an impact while supporting the Founder & President who is spread thin due to the continued growth and increased demand for their products and solutions.
Their very nice, contemporary, and small corporate office is quiet, and highly productive. The team of software developers and project managers are designing, developing, testing, and refining specialized software solutions which are highly sought after and integrated into processing solutions used by large firms in the financial industry.
Support the Founder & President while improving efficiencies and managing a wide variety of administrative responsibilities tied to projects, contract compliance, documentation, and reporting. By participating in project management meetings, documenting assigned tasks and outcomes to be achieved, then following up with teammates to ensure all priorities are on-track, you will bring support, assistance, and improved productivity for all members of the team.
Use innovative technology tools while focused on process improvement and efficiencies.
Leverage your strengths in Excel while generating reports and tracking project status.
Create and refine Power Point presentations used in business development, client presentations, and board meetings.
Manage a wide variety of calendar, travel, meeting coordination, and some event planning.
In this role, you will also provide assistance when the President is involved in sales and marketing initiatives.
This is an important position with the opportunity to make an impact in this well respected firm.
Perks include flexible hours, competitive wages, a caring executive team, the option to work from home one day a week, casual dress, and excellent benefits while utilizing new and innovative technology tools.
The Right Match - The First Time
Your Confidentiality is Our Priority; Hemphill will NOT Forward Your Resume Without Your Approval.
Hemphill Voted – "Best Employment Firm" by Omaha's Business Leaders & B2B Magazine in 2008, 2009, 2010, 2011, 2013, 2014, 2015, 2016, 2017 & 2018, & 2019!
Omaha Chamber of Commerce Top 25 – "Excellence in Business Award Winner" based upon our growth and commitment to quality.
***Never a fee to our applicant***
Contact Information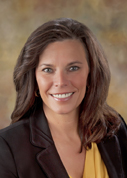 Back to Hemphill Team postings